About
Our story
Our company was established in 1991, when we bought our first sewing machine, and made our first pair of shoes at our factory in Brovary, Ukraine.
Our own brands, Caman and Camalini, quickly became well-known for innovative design and high quality. In less than ten years we managed to establish successful collaborations with international trade companies, exporting our products to many countries, including the USA.
From the beginning we have also produced high quality footwear for other companies - offering full-cycle co-creation. Thus, we assist our clients with everything from initial design to final production.
Today, thirty years from the onset, we are one Ukraine's leading producers of high quality footwear.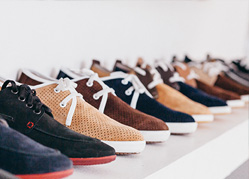 The Стовлер - Caman brand
The Caman name was carefully selected for our company in 1991. It is inspired by the Caiman lizards known for being quick, agile, reasonable, and determined. From the very beginning we wanted our company to live up to this name; we set goals and were rushing to achieve them.
In 2020 we re-structured the company, focusing activities on B2B to accommodate to a changing global market. To signal this change, we re-named the company adding the word 'Стовлер' - the Cyrillic transliteration of the Norwegian 'Støvler' ('Boots' in English).
Core values and advantages
Our main goal is to produce high quality footwear - and to deliver on time. We work very hard to be a reliable partner for both big and small clients. The secret of our success is based on:
State-of-the-art Italian/German production equipment
Agile and customizable design and production processes
High-quality raw materials
Conformity with modern shoe trends
Certified production
Reliable delivery service providers
Sustainable cardboard packaging
Effective discount system
Regular sales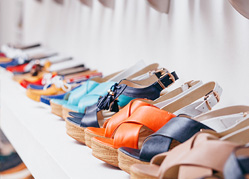 The most notable features of the Caman footwear
Stylish and comfortable design
High-quality materials
Membrane technologies
Orthopedic inner sole
Availability of soles with the non-slip system